At This Moment, You Should Be With Us…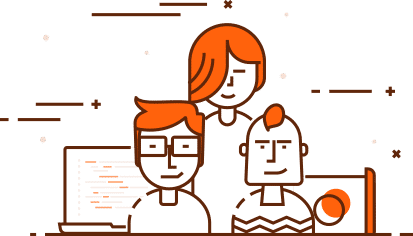 ProGo is a collective of business owners and business builders from across the globe. If you've ever read the book 'Rework' we are VERY 'Rework-ie' in that respect.
Our core team are experts in the fields of design, development, marketing and business growth.
Some folks say 'we eat our own dog food' but here we say 'we drink our own beer' (literally and figuratively).
We do this day in and day out and we will treat your business as if it were our own.
In fact, it was our own businesses that served as the primary knowledge base from which ProGo sprang.
You'll benefit from the knowledge gained via:
14
Years on WordPress
We have been building websites on WordPress since Miles Davis (v.1.0). We know all the ins and outs. We've seen and done pretty much all of it and more importantly we know how to create successful sites on the platform.
$12 Million +
WordPress eCommerce Sales
We not only know how to build visually appealing sites; we also are in the business of selling products online. Our team understands how to build sites that sell, with nearly 10 million in WordPress eCommerce sales ($8+ million
WooCommerce, $4+ million WP eCommerce) to back that up.. This knowledge has been accumulated over the last 10 years and has been integrated directly into the ProGo model.
57000+
Leads Generated
Our team has collectively generated 57000 + leads, driving millions of dollars in conversions and sales every year. Our knowledge of what works–and doesn't work–in a site to generate leads is second to none. We have seen the
fads that come and go. We build sites that work for today and tomorrow, period.