We Eliminate Your Tech Overwhelm
As business owners and consultants we know the drill.
You start your business and one of the first things you need is a website.
"Use WordPress," they said. "It'll be easy," they said.
Then you are bombarded with suggestions for additional plugins and 3rd party services (CRMs, ESPs, Opt Ins, Pop Ups, Landing Page Builders, Shopping Carts, etc.)
You quickly learn you need to set up your analytics, tracking and "pixels." Also, your site better be "responsive" or "mobile friendly" (but really it should be adaptive, and with us…it is).
You eventually find yourself in an unending whirlwind of freelancers, agencies and "experts" pulling you this way and that.
Avoid Site Launch Let Down
If you are lucky, a few months later after the hosting, the design, the theme, the plugins, the 3rd party services and the content are all finally completed…
Woo Hoo!! Your site is live!
It is time to start printing money because…
The opt ins and leads are flowing in… nope. The eCommerce sales are blowing up… nope, nope. The server is melting from all the traffic… nope, nope, nope.
Instead what you discover is that you still need this, this, this and THIS.
Practical Experience With Proven Success… Not Agency B.S.
When it comes to online marketing and business, as they say, "we've been there and done that."
As a result we've created a one stop solution for all of it (but it didn't happen overnight).
In 2008, ProGo began simply enough as an idea for a WordPress theme to be used in our businesses to make our lives easier. We were tired of over-designed themes created by designers and over-coded themes created by developers.
We wanted a foundation, a base, on which we could build and scale our online businesses.
So we ideated a parent theme called ProGo Base BUT… it never really got off the ground because as it turned out just a theme was not the answer.
Fast forward several years, hundreds of websites, many consulting calls, tens of thousands of leads, over $10 million in WordPress based eCommerce sales later… and we realized:
Just a theme was not enough.
Tech Overwhelm Is Real… And It Is A Thief!
As a business owner, time is your most precious commodity. Too much of your time is robbed dealing with "web stuff" that is frankly beneath you and when that happens your business suffers.
We came to realize what we needed, and what any WordPress based business needed, was an all encompassing service that eliminated time wasting actions, persons and tasks related to the building, management and maintenance of a the
"web stuff."
Understand that what we offer you is a collaboration. In fact, we refer to those who work with us as Collaborators. We work together to build what you need. This is not a get in, get out service.
Start Working On Your Business Not In It.
After 13 months of planning, research and development the solution is finally here and it is awesome (if we do say so ourselves). The worlds first fully Managed, Maximized, Mastered and Marketable WordPress as a Service.
What does that mean?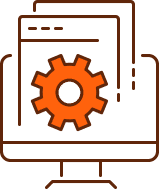 Managed
By managed we are referring to managed WordPress hosting. Your ProGo instance will run on a reliable, secure, load balanced, highly available, enterprise level hosting environment made specifically for WordPress. Your days
of dealing with your crappy hosting company can be over.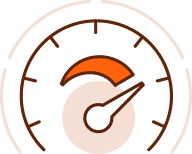 Maximized
Bootstrap and theme CSS are inlined so there is no CSS bloat. Javascript is minified and added to the footer to slash load times. The result? A near perfect Google PageSpeed score to boost your rankings (can your current theme
do that?). We've also maximized preferred premium plugins. ProGo incorporates some of the top premium plugins such as: GravityForms, Thrive Leads, Woogle, and more. The best part? There is no additional cost like you would
find on other platforms. Your days of dealing with jenky, restrictive themes and expensive plugin licensing will be over.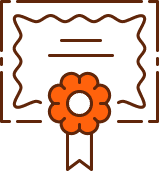 Mastered
In this context "mastered" is short for Webmaster. Your ProGo subscription includes a monthly maintenance plan that essentially gives you a webmaster to take care of your website for you. All plans include preventative maintenance,
security checks, backups, and a team on call if there are any problems on your website. Your days of dealing with random, flaky, unskilled fly-by-night freelancers will be over.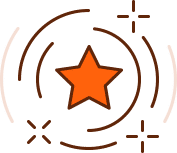 Marketable
ProGo is made for marketing (and marketers) BY marketers. Whether you're talking SEO or Pay Per Click (AdWords, Bing, Facebook, etc.) landing pages or list building, we've got you covered. All while incorporating enhanced analytics,
tracking and pixel firing that puts your critical click, opt in and eCommerce data where they belong. Your days of tech overwhelm and costly one-trick third party vendors and services will be over. Last but not least, ProGo
aims to change the dynamic between a service provider and the customer.
To Us, You Are Not a Client. You Are a Collaborator.
With ProGo you are not buying a service or just a "website." You are buying your time back and you are establishing a collaborative relationship with a team of seasoned professionals and strategic partners who will always have the
best interest of your business in mind.
We won't be shy about telling you how it is or needs to be because your success matters to us. We are striving to build long-term, mutually beneficial business relationships
Unlike an agency we are not "for hire." We are in it with you for the the long haul.
If you are ready to release yourself from the shackles of craptacular premium themes, low end hosting and unreliable agencies or outsourcers click the Request An Invitation button below to schedule a time to chat.